Circle through 3 points
A circle is clearly defined by 3 points that are not on a line.
i
Info
The centre and radius of this circle can be determined both graphically and mathematically.
To calculate, think of a triangle from the 3 points. The intersection of the triangle's perpendicular bisector is the centre.
i
Hint
The perpendicular bisectors lie on the center of the triangle side and are perpendicular to it.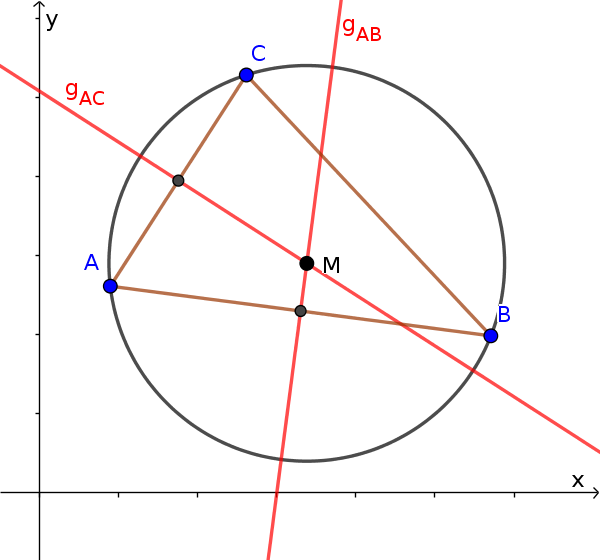 It is therefore sufficient to set up the equation of a line of two perpendicular bisectors and to calculate the intersection point.
i
Method
Support point: Calculate 2x centre of one side
Direction vector: 2x normal vector (vertical vector) for the side
Set up 2 equations of a line
Centre of the circle: calculate intersection point
Radius: insert point
Example
$A(5|2)$, $B(1|2)$, $C(1|4)$